Web Design & Development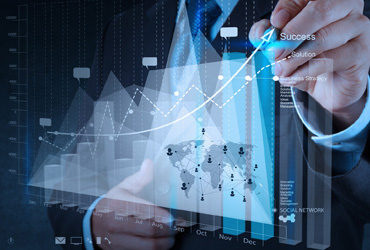 Our Company offers the complete web design, technical support and enabling infrastructure to complete your publish through e-commerce from start to finish. We Believes in Low in cost, high in performance technique. We offers you extensive information and comprehensive advice on how to develop maximum advantage from the Websites develop for you.

Static Website Design

At rama technologies, a leading web design company in Bilaunji (Singrauli Madhya Pradesh) we combine knowledge, experience and to produce leading edge visuals in web designing. Our static website collection provide absolutes solution to the businesses or individuals, to post simple information about themselves or about their company onto the static web pages.

Web Page with likeable look,

Animated banner with pleasing animation effects

Company Profile and other details about company

Contact Details and Enquiry / Feedback Form

Products / Services Listing with little briefing and images

Static Gallery of 10-15 images with zooming effect

Benefits of a Static Website Include

Easy navigate of web pages. Cost for a static website is usually lower than a dynamic site fast to design and build Changes can available in the website when you required ,Static Website It is very important to understand for the different businesses.

Our professional website designers and developer work to develop impressive image, meaningful content and utilize ecommerce websites. Design an attractive professional website which is easy to access. Provides static web information with relevant keywords which your website top rank in search engines like Google etc. Static website design we provide a balance between good-quality picture and fast downloads time. We provide unique and modified web page design with positive at competitive market rates.

Dynamic Website Design

We believe all the customer is different individually and have different requirements, either they have own startup company or well established business. At rama technology our Job is to identify actual customer requirement and provide them effective and affordable solution. Most of the dynamic website we create are content management system developed in Word press & Other PHP Framework.

Dynamic Website design can be complex depends on customer design / development requirements, It is really smooth to install any open source product, select specific free theme and start adding content / logo. Normally it take a few hours or day to start with standard dynamic web design. Usually for Dynamic Website Design we only charge for Hosting / Domain yearly fees and in some cases we charge further to our customer when they would need us to do any extra feature, configuration of any plug-in / design element, So with Standard Dynamic Web Design our approach is simple and it afford cost effective solution with quick turn about.

Our Team

To have a team of professionals with expert in variety of tools and platforms. Our developers keep updated with the latest trends. Our skilled professional share a common intelligence for growth. digital india digital business. We design a dynamic websites on demand contains our aim to provide attractive look of a dynamic website which fulfill numerous functions and have cheerful. Our website are such that one feel much comfort and satisfied in making any changes to it. We completely focus to make the dynamic website convenient so that the visitors feel compatible to the website. Dynamic website design are easy for maintenance and they also have less technical faults. They do not require the professionals every time for eliminating the errors. Dynamic website are much reliable than static web designs appealing design and functionality.